Or Rose Festival! This is an annual festival in Atsumi town, where they have a surprising multi-tiered rose garden near a temple. The festival was on June 13. Although we had been to Atsumi many times, we had never seen the Rose garden and it was much more impressive than we had imagined!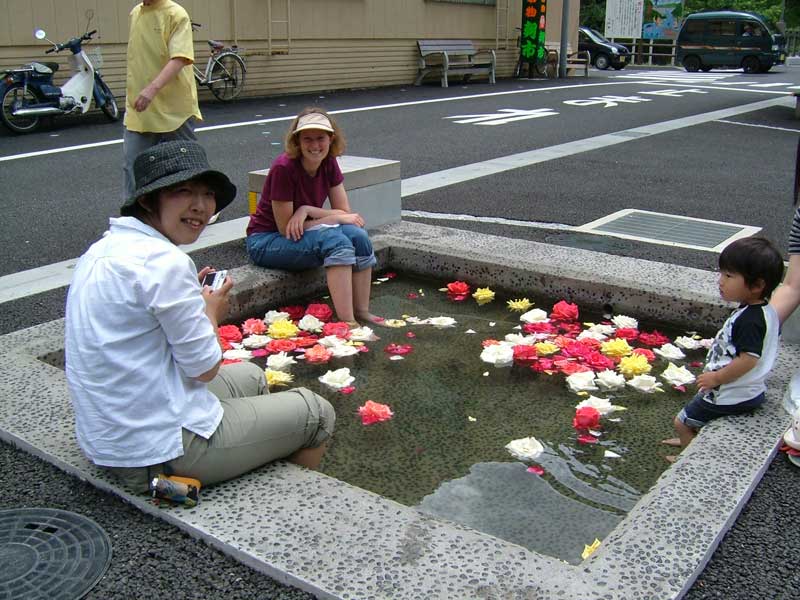 First, of course, we had to enjoy the free foot bath. For the festival, roses had been placed in the foot bath, so we had rose scented water. This is the kiddy bath, because Kim can hardly stand the adult bath. Ai, our Japanese teacher is on the left and a random little boy is on the right.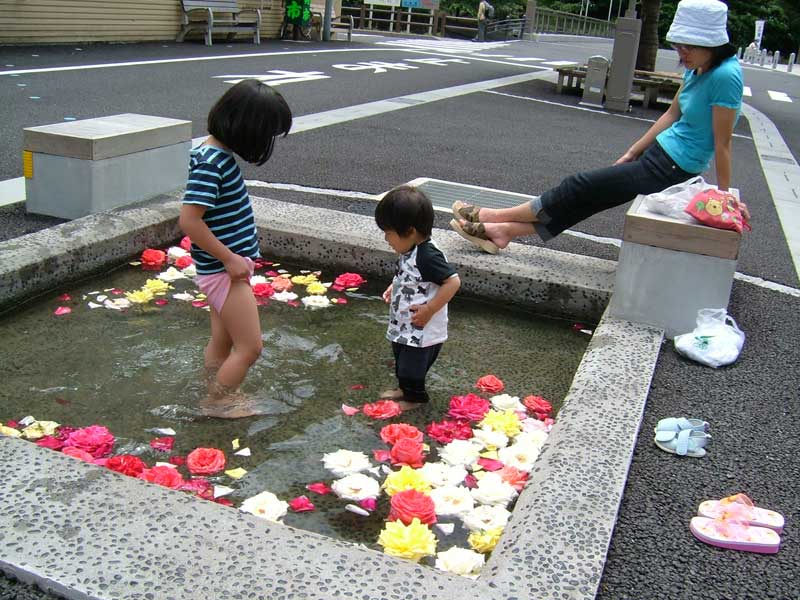 Here are two children enjoying the foot bath and doing a bit of splashing.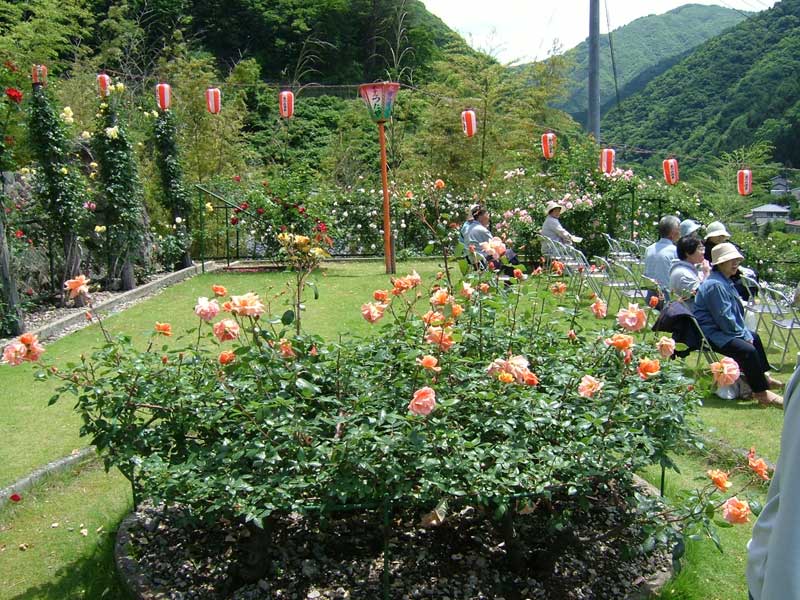 After the footbath we walked to the rose garden. On the way we climbed many steps and encountered a lot of Japanese fair food, which we tried. At the top of the steps, Kim won a rose bush, and we tried grilled oysters, fresh from the ocean. The oysters were in three styles: rare, medium, and well done. Kim opted for well-done and Peter, who has a stronger stomach, took the rare. The nice fishermen knew Ai and her brother was there so we had the oysters for free! Thanks fishermen!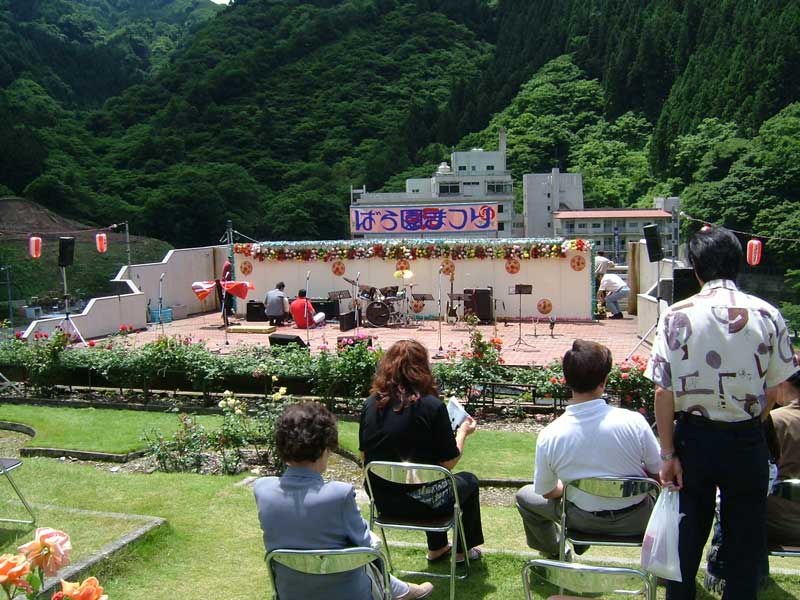 At the very top a stage had been set up and a band played some songs. They were quite good!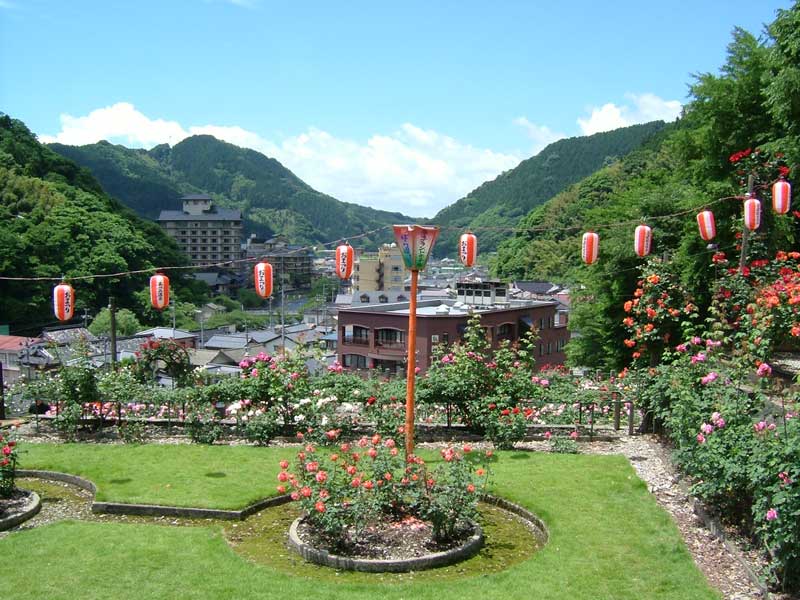 This is a view towards Atsumi and the onsen section. Beyond the hills is the Sea of Japan.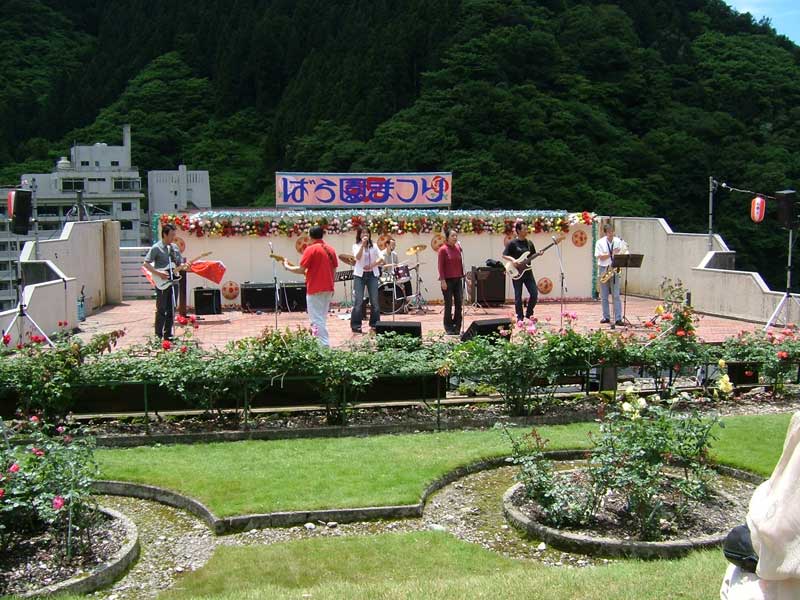 The band played for about 30 minutes. The hills of Atsumi are really impressive.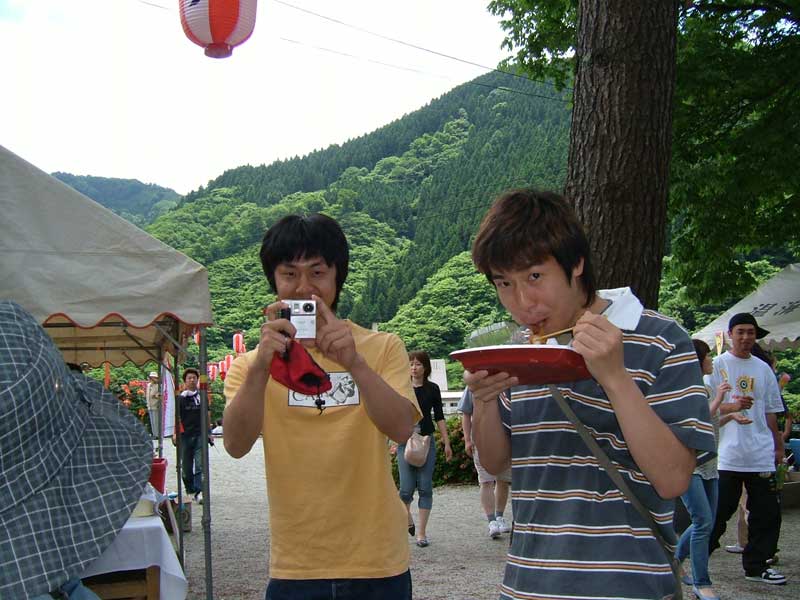 Soon we were joined by Jay, Hiro, and Hiro's friend. They are eating octopus and other yummy seafood items. Kim was also accosted by a random Japanese women who made some embarrassing comments about her "Western body" in Japanese. At this point in time, Kim wished she was blissfully ignorant of Japanese again, but alas, it could not be. Hazikashii!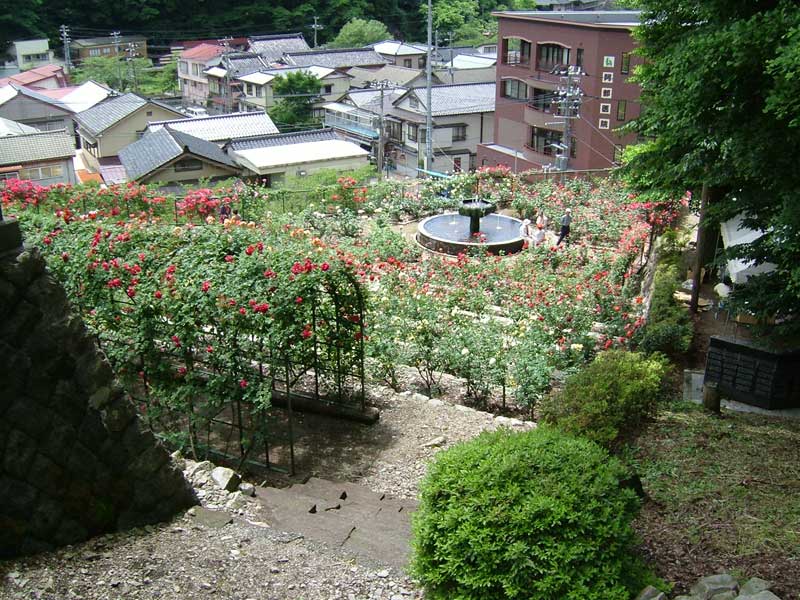 Here is an overview of the gardens below.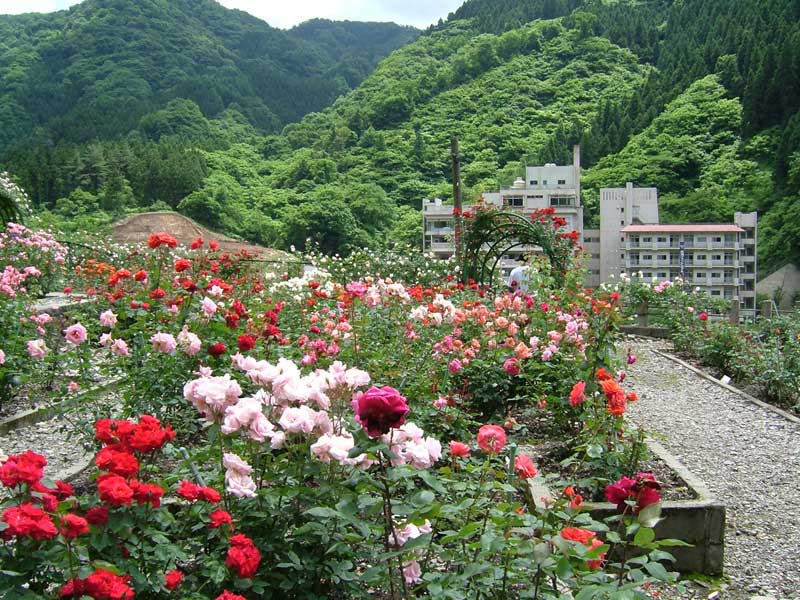 Here is a close up of some of the roses with the hills of Atsumi in the background.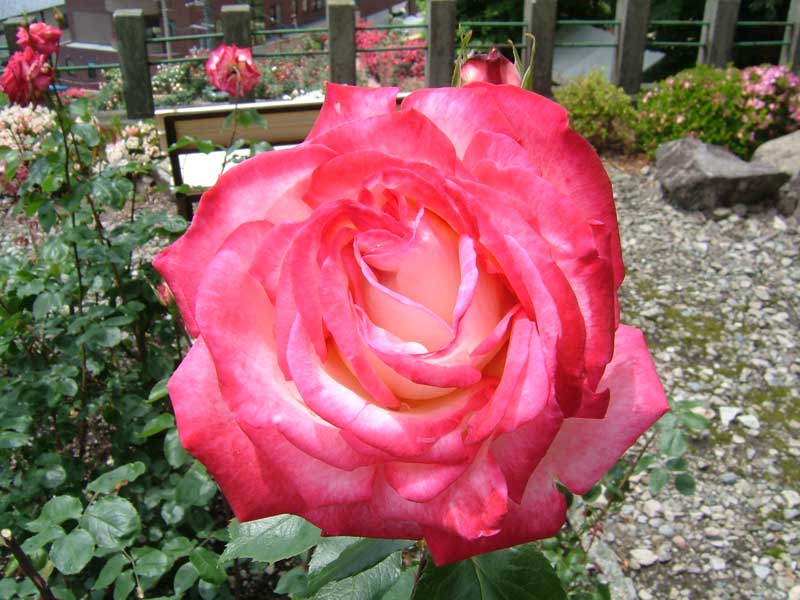 Peter thought this rose was really pretty and thus took a picture.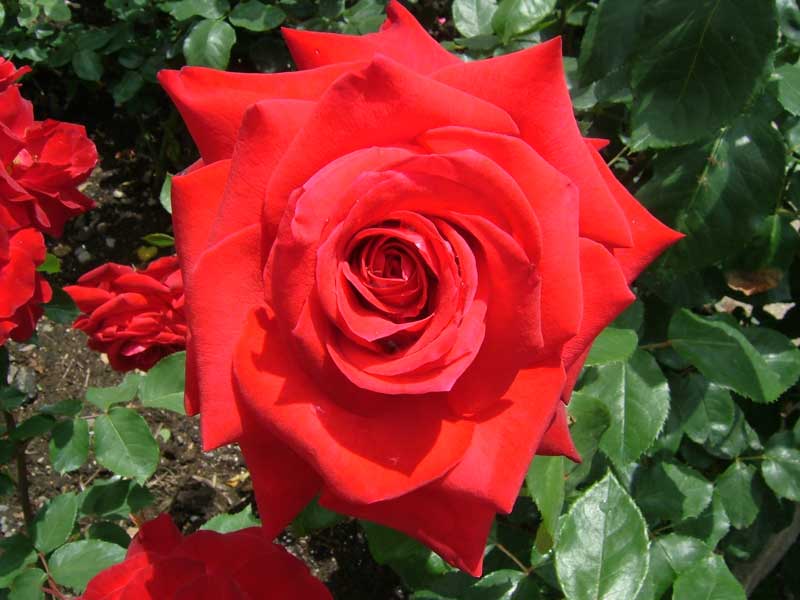 Here is another beautiful rose. There were hundreds of such roses in the garden (as one would expect).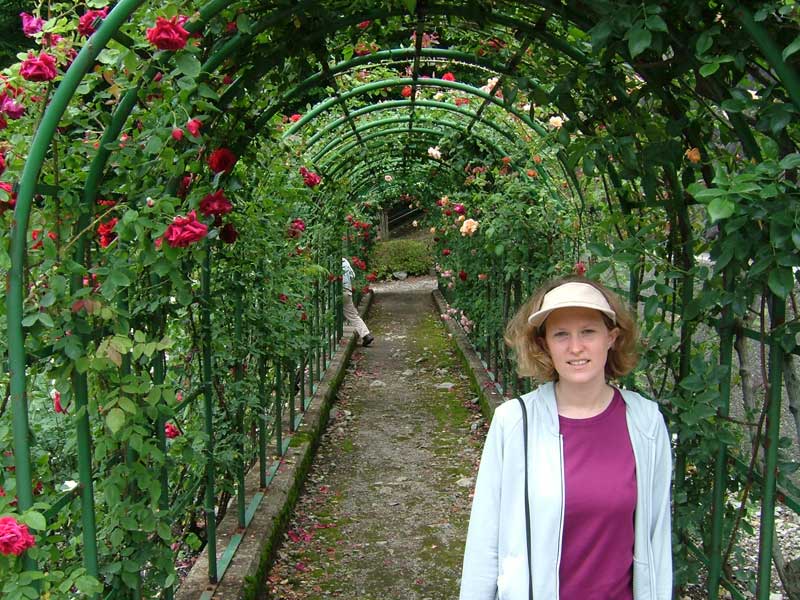 Here is Kim under the rose trellis. It was very nice.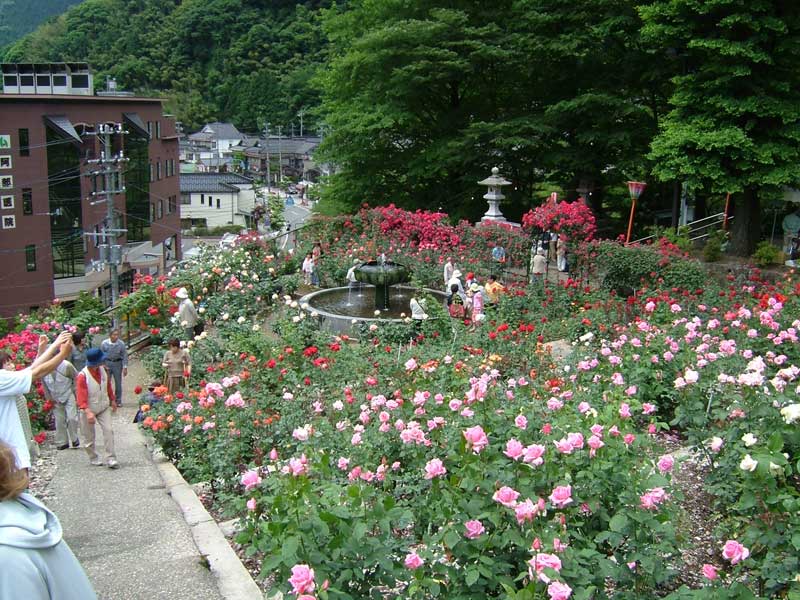 This is the bottom of the rose garden and there was a beautiful fountain.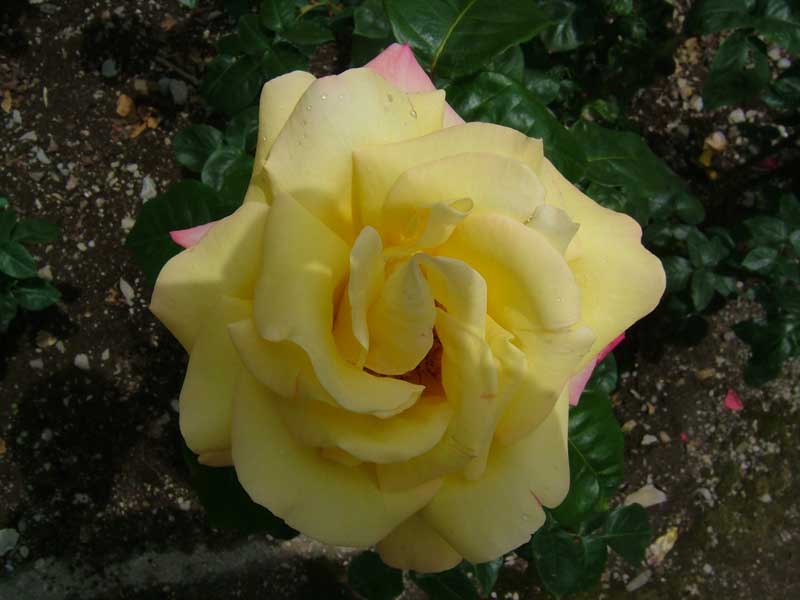 Another pretty rose!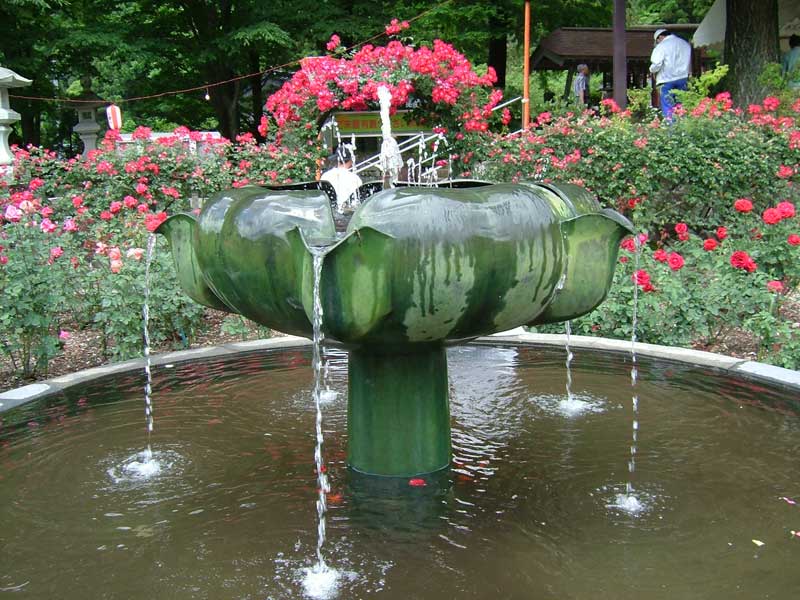 A close-up of the fountain.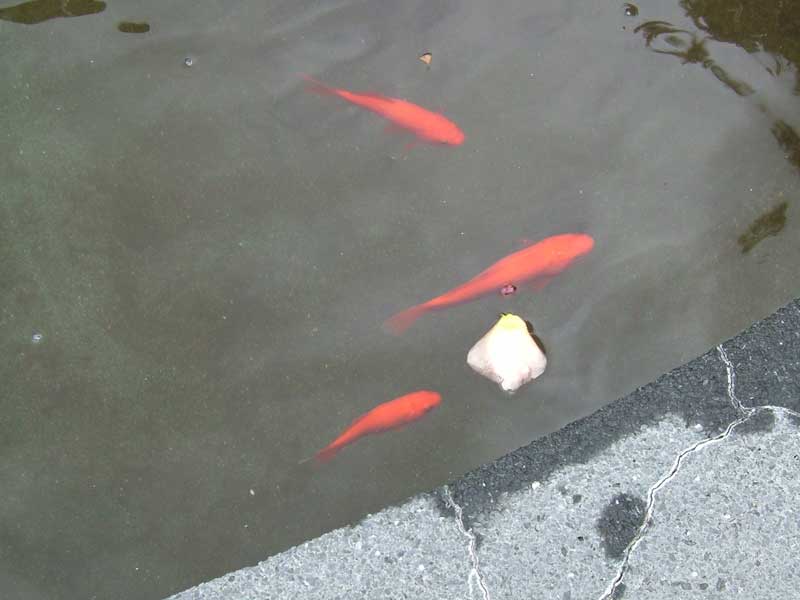 Fountain fish! Go little goldfish, go!
The rose festival was really fun!