Click on the pictures above for more information about each location...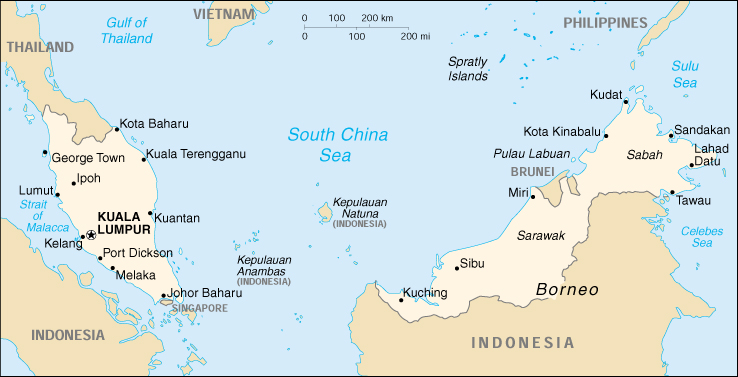 This was our destination... well that's a bit of exaggeration. Actually, we stuck purely to the penninsula part of Malaysia. Roughly, our travels were within the triangle from Kuala Lumpur to Ipoh to Lumut. The Cameroon Highlands are slightly to the east of Ipoh, and Puala Pangkor (where Teluk Nippah is) is an island directly off the coast near Lumut.
Kim and I departed for a grand tour of Malaysia on the evening of December 23, 2003. We didn't arrive at our hotel until well into the night on December 24.
This is a breakdown of our travel schedule...
| | |
| --- | --- |
| Time | Transportation method |
| 10:20pm - 5:50am | Overnight bus from Tsuruoka to Tokyo |
| 6:45am - 8:15am | Train from Ikebukuro Station to Narita Airport |
| 9:15am - 12:15pm | Flight to Hong Kong (gain one hour... actually 4 hour flight) |
| 2:30pm - 6:30pm | Flight from Hong Kong to Kuala Lumpur |
| 7:30pm to 10:00pm | Taxi ride from KL International Airport to hotel |
It was quite an exhausting trip, to say the least. Fortunately, we had an overnight stay in Hong Kong on the way back that broke up the time quite nicely. We also stayed in a hotel closer to the airport in Kuala Lumpur.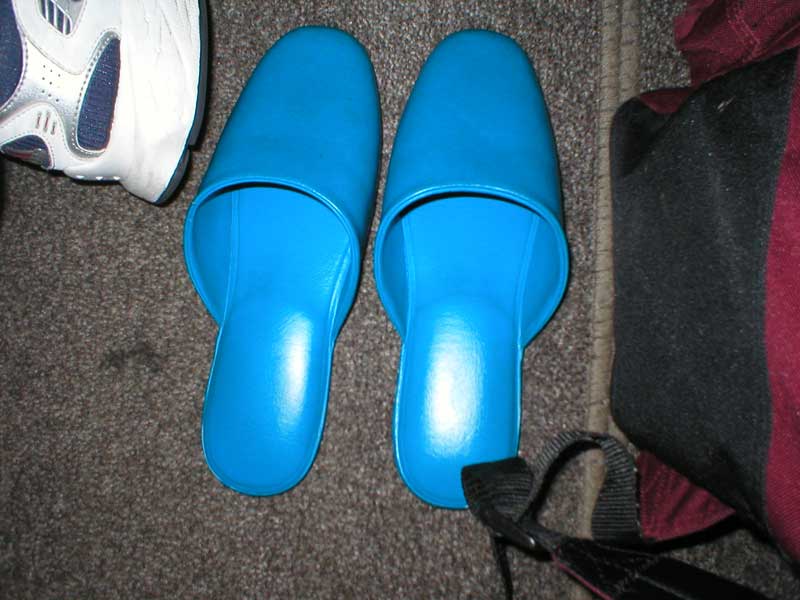 The overnight bus was quite a phenomenon, especially for someone with legs approximately 1.5x longer than the average Japanese grandmother's. Surprisingly, both of us slept quite a substantial chunk of the time, especially on the way back. This picture is to demonstrate the Japanese obsession with changing footware. The bus actually came with a pair of BUS SLIPPERS tucked under every seat. You were expected to remove your shoes on the bus, of all places.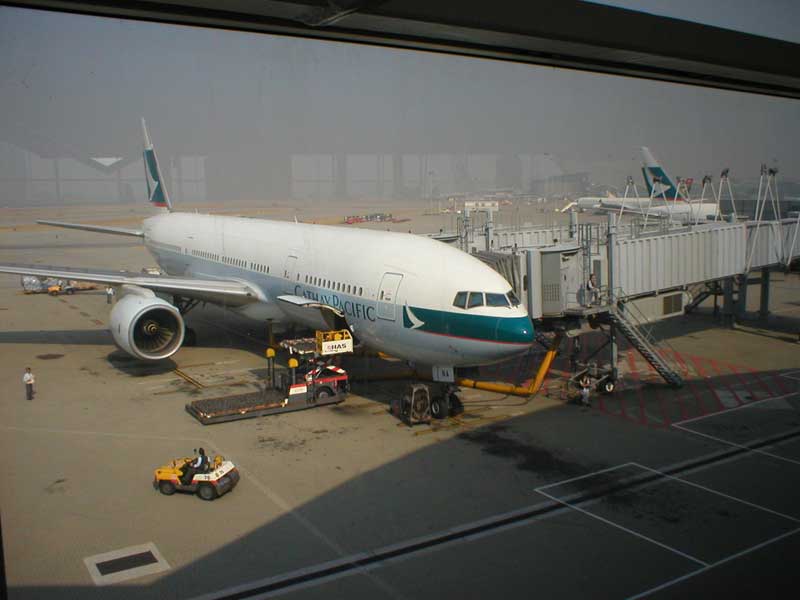 This is one of the planes we flew on. On the way to Malaysia we had both flights in 777s. On the way back, we were in 747s. In Peter's opinion, the 777 is a nicer ride. Landings in 747s seem to be a little bumpier than in the newer 777. We still have yet to fly on an Airbus (they don't seem to be very common in Asia).
Our taxi ride into KL was really long because the freeway was flooded. They built a really nice six-lane freeway from the airport to the main city (about 50 miles apart), but apparently the drainage isn't so great on some stretches. Our taxi driver was a nice guy, though, and kept us updated. When he had the opportunity, he certainly made up some time by flooring it in true taxi-driver style. The cab ride was 100 ringit... expensive by Malaysian standards, but really only about US$30.
On the way back, we stayed in Hong Kong for one night.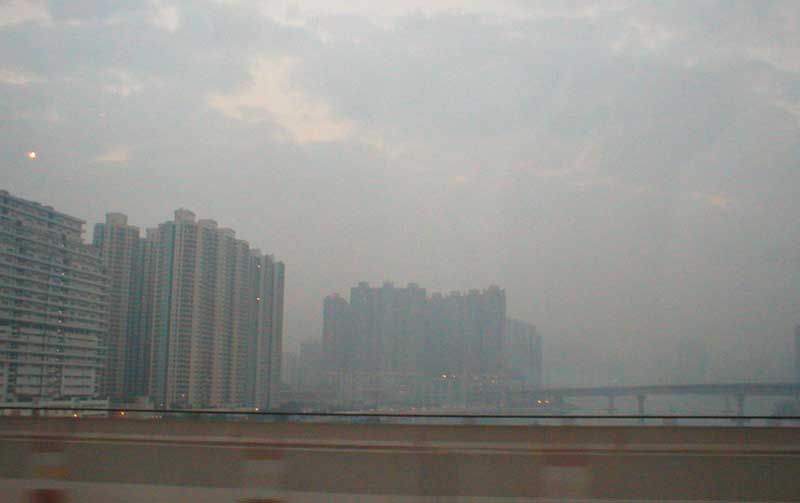 This is Hong Kong. That's all I have to say about that.
Enjoy the other pictures from our three stops in Malaysia!