Near the end of June, we participated in an English Camp with the students of Sakata Nishi High School. It was held at the Family Travel Village--the locations of several JET parties as well.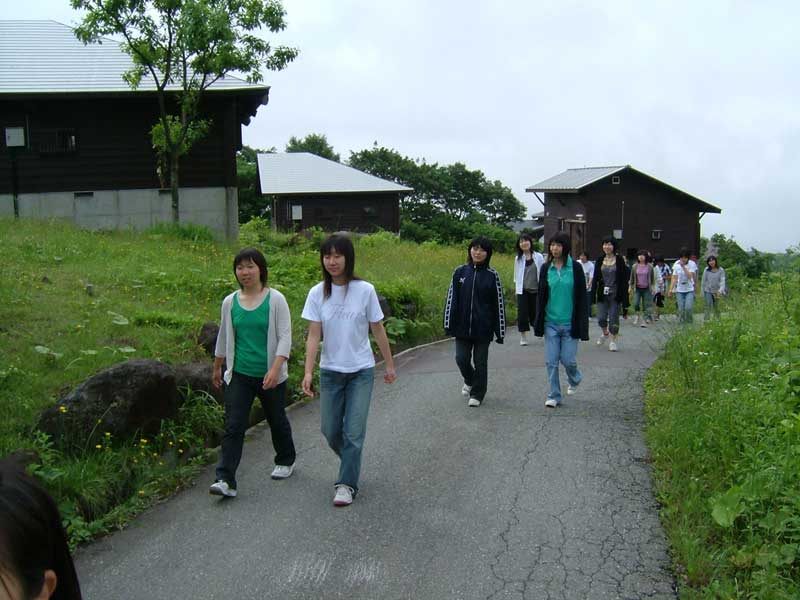 In the morning of the last day (Sunday) everyone set off on a nature hike on the grounds of the Family Travel Village.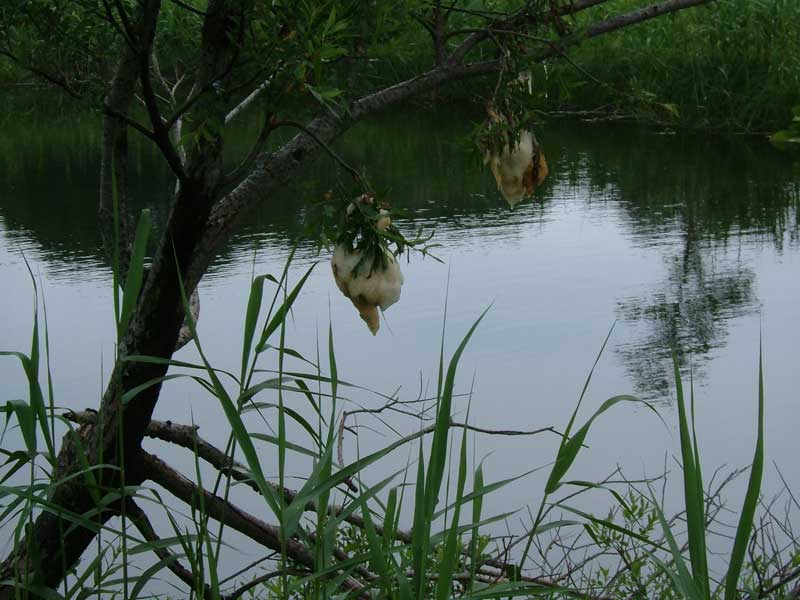 At the beginning of the trail, we found these crazy hanging nest things. No idea what they are.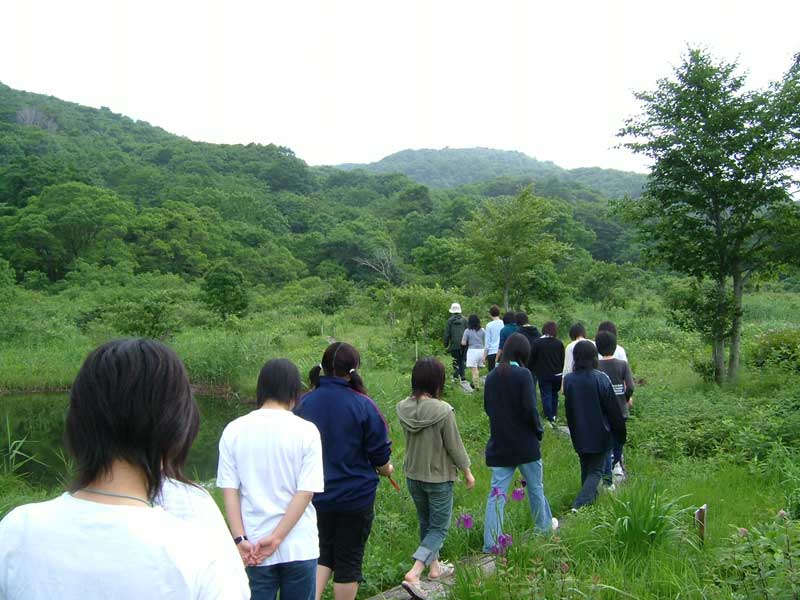 We tromped across a path through a swampy area high up on Mount Chokai (on the northern end of Shonai).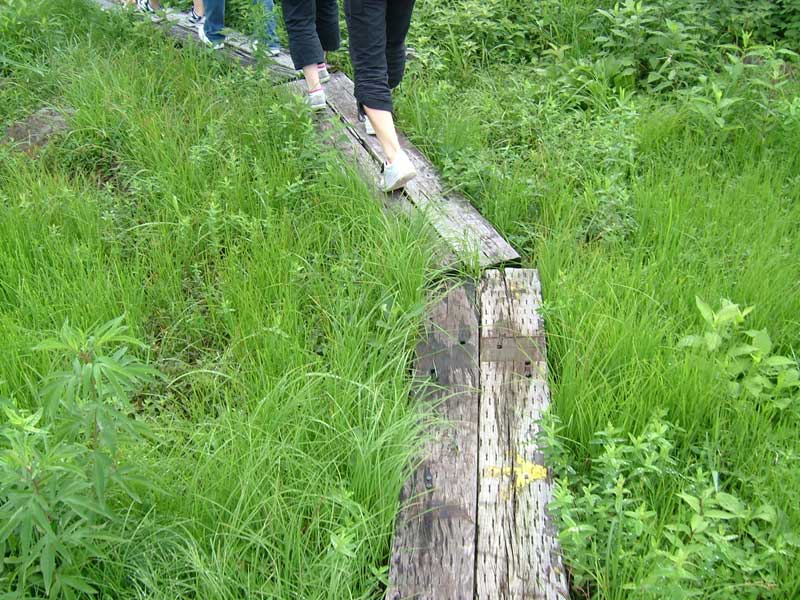 The trail was actually just a bunch of planks strung end-to-end. Quite narrow and a little unstable. The bridges were even better!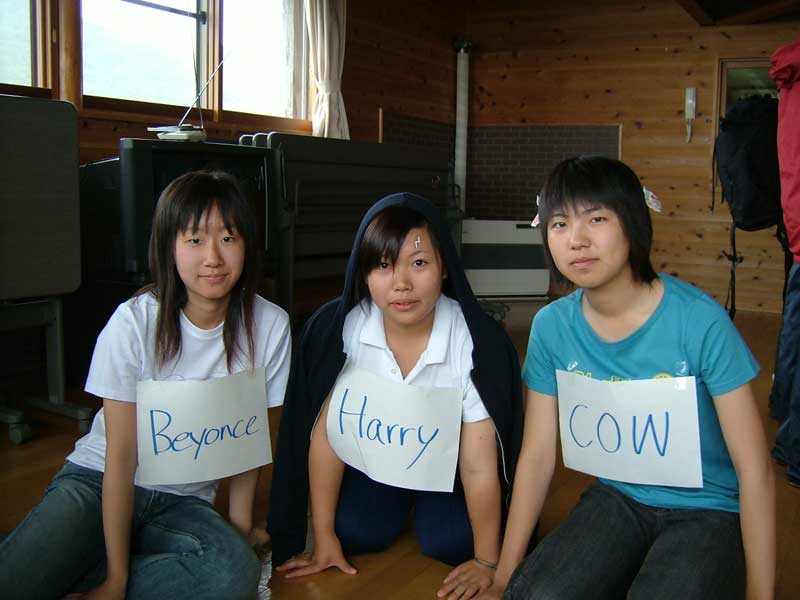 The major project of the English Camp was skit creation. This was my group--with Beyonce Nowles, Harry Potter, and a cow. Interesting trio, don't you think?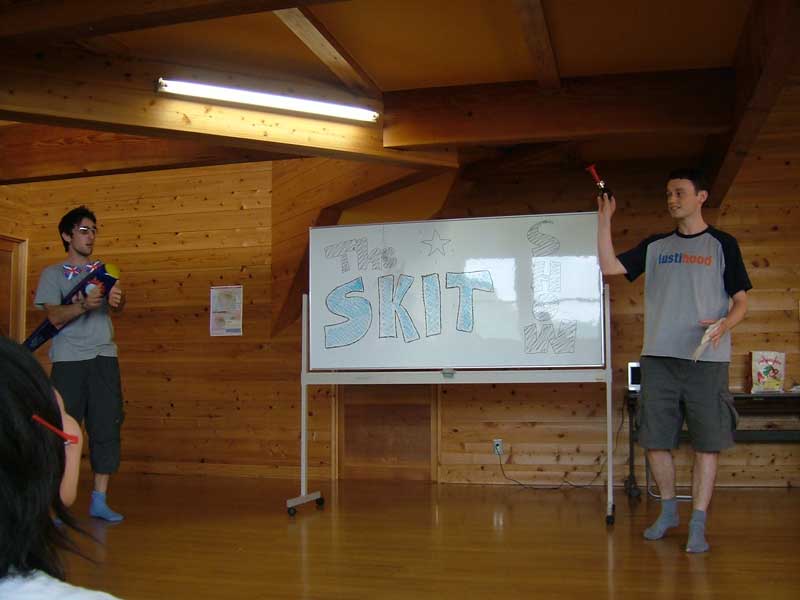 The skit show began with Chris (left) and Tom (right) giving an intro.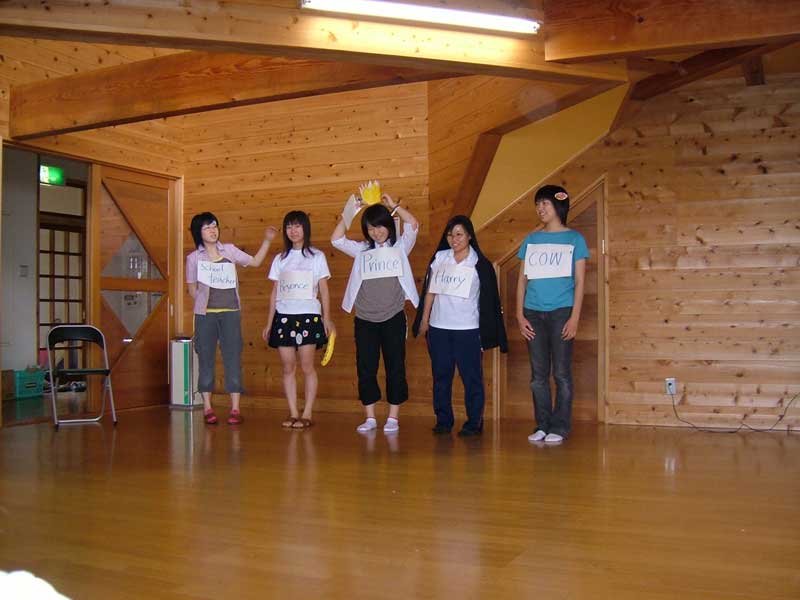 First up was our group. We also had a prince and a school teacher (from Hogwart's School of Magic).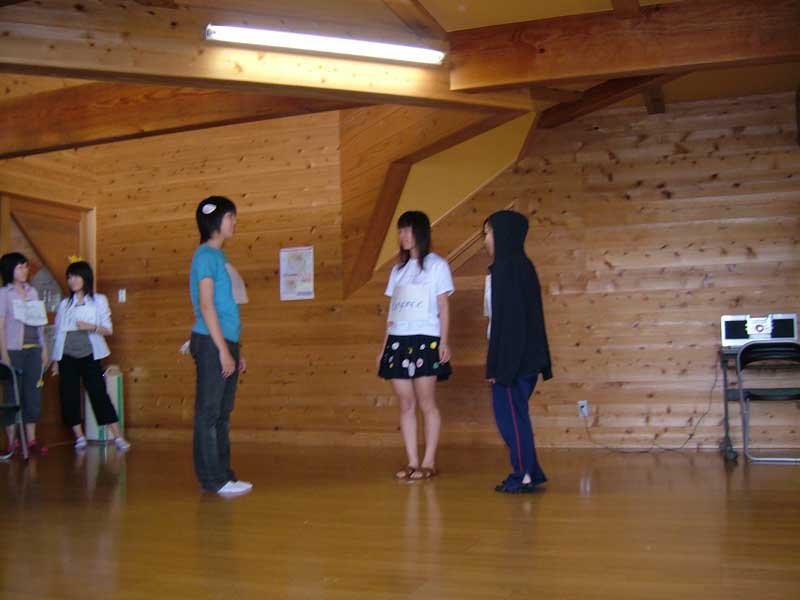 The skit began with Beyonce and Harry making a trip to Mikawa Jusco to get ice cream (along with the cow).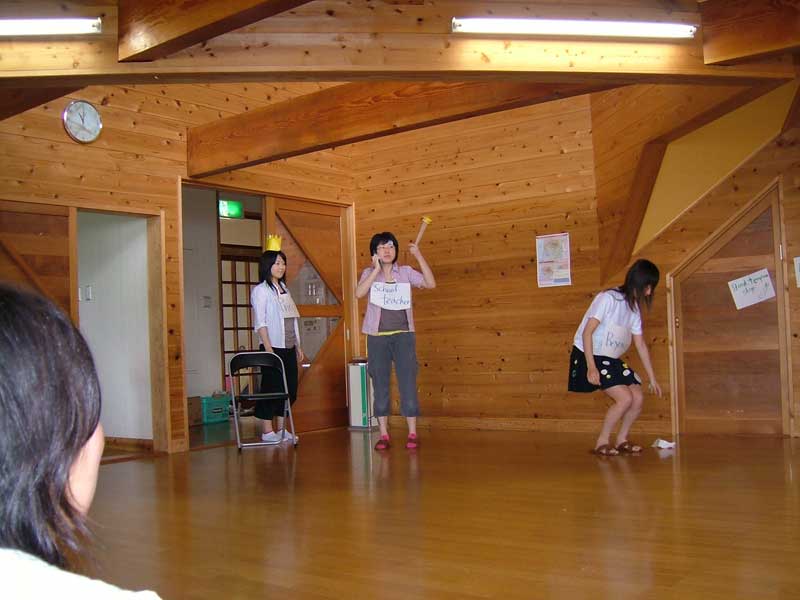 Unfortunately, Harry's teacher called him on a cell phone and summoned him back to school.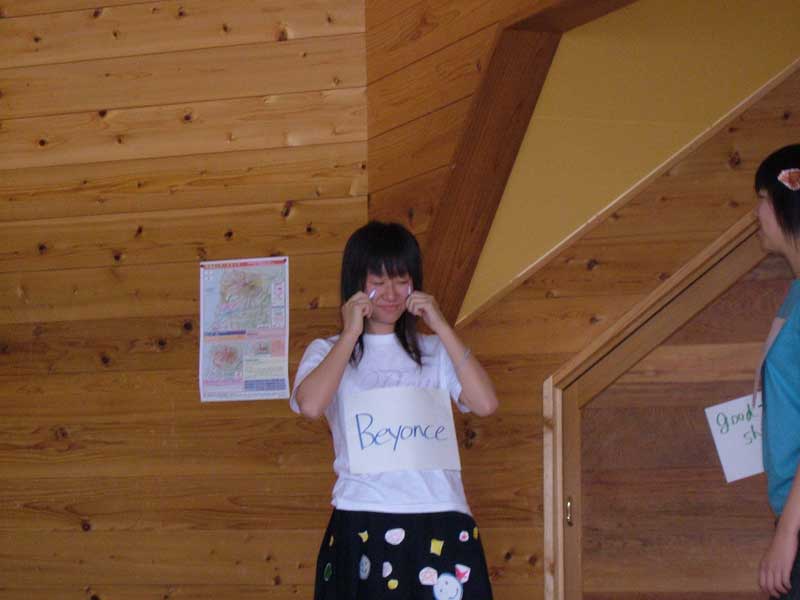 Beyonce was upset, and began to cry.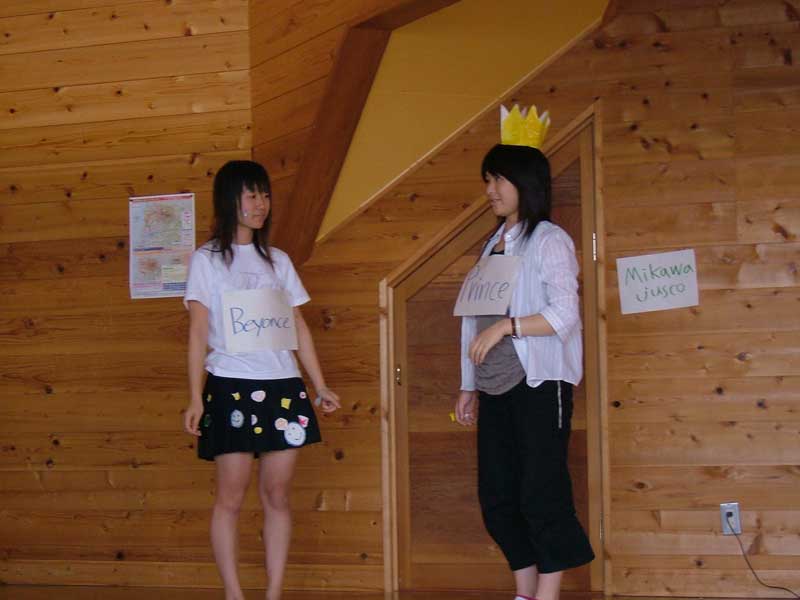 But, the cow changed to a prince, and saved the day.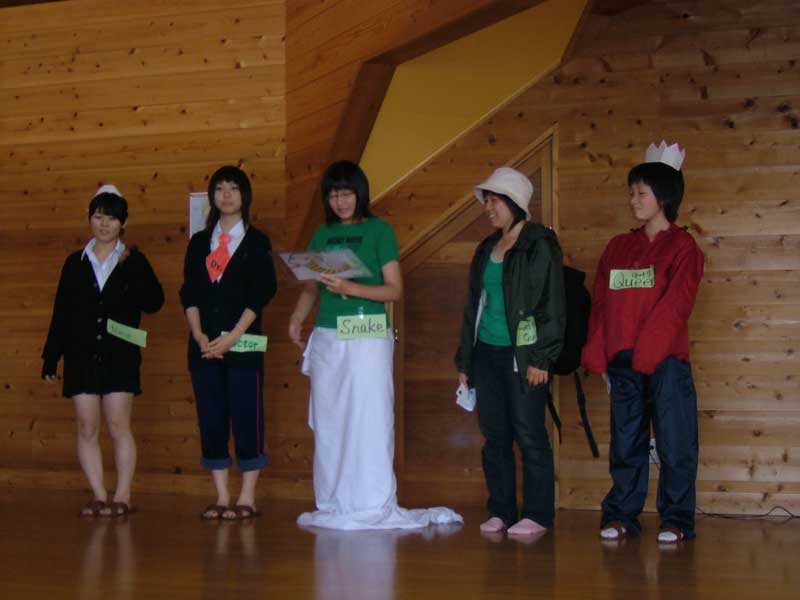 Next up was the "fat queen" sketch. The fat queen traveled to Japan to seek weight-loss advice from a mountain guide. While mountain climbing, she got bit by a snake. A doctor prescribed nattou to cure the snake bite. Fortunately, it also cured her weight problem.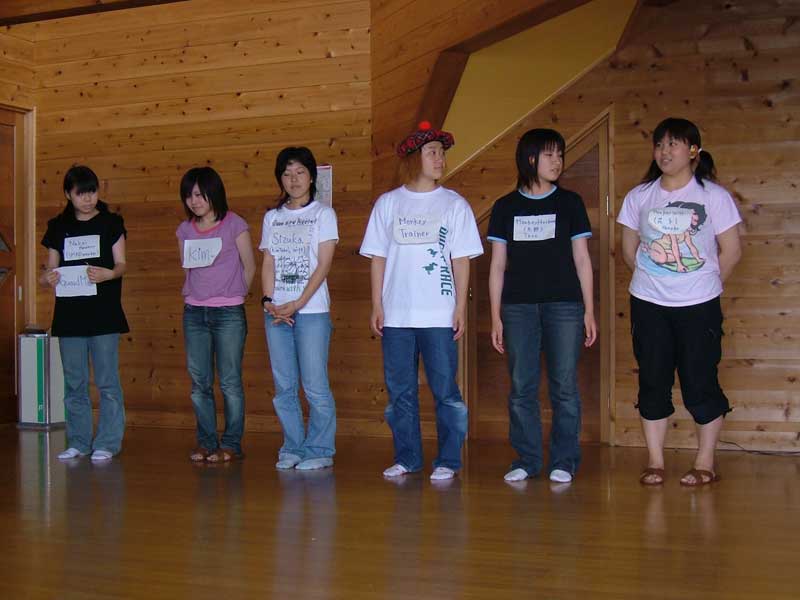 The next group was the "crazy monkey" group. Their sketch focused on two members of SMAP (a popular Japanese boy band) and a monkey husband and monkey wife. The monkey wife ran off with one of the members of SMAP. The monkey husband and monkey trainer went to the musician's house to tell his wife what happened. She ended up falling in love with the monkey trainer. All was right then... I guess.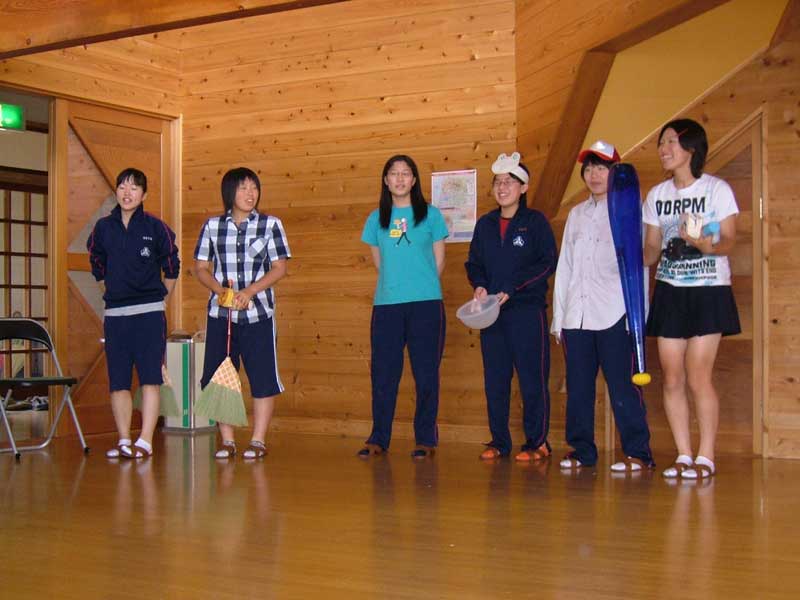 Last to go was the "Wimbeldon" group. On the left are the Williams sisters, getting ready for their big match. David Beckham and Victoria (a.k.a. Posh Spice) Beckham are in the audience. Victoria demands strawberries from David, who then tries to steal them from a frog.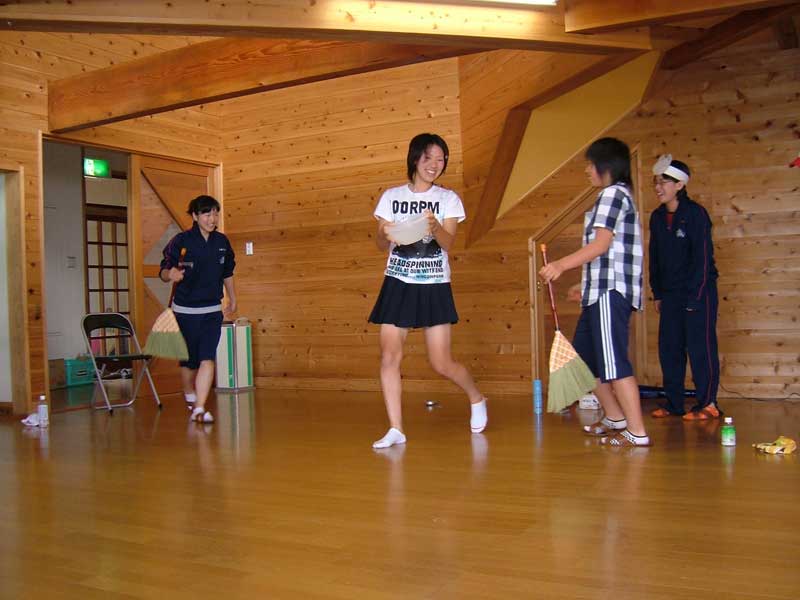 Victoria takes over from her husband, and grabs the strawberries from the frog. The frog chases Victoria, and ends up becoming the tennis ball in Venus and Serena's game.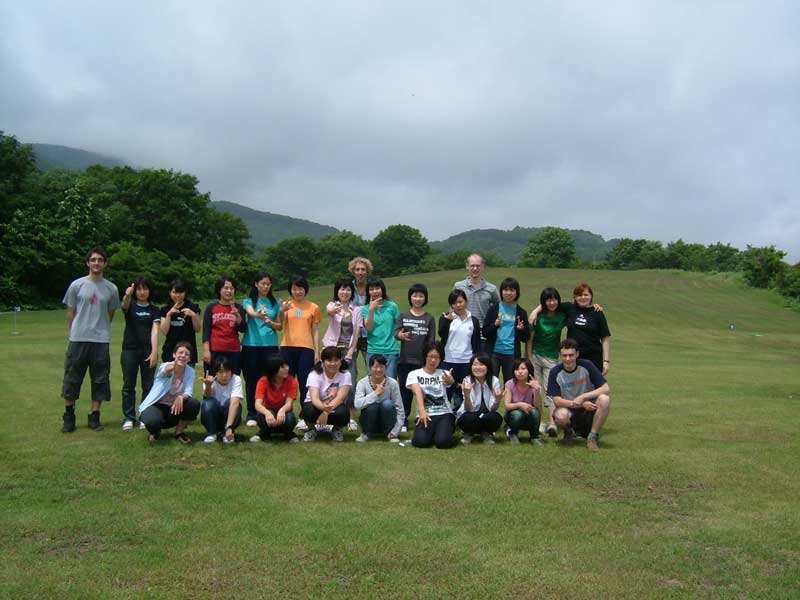 This is a group picture with all the ALTs who were involved and the students.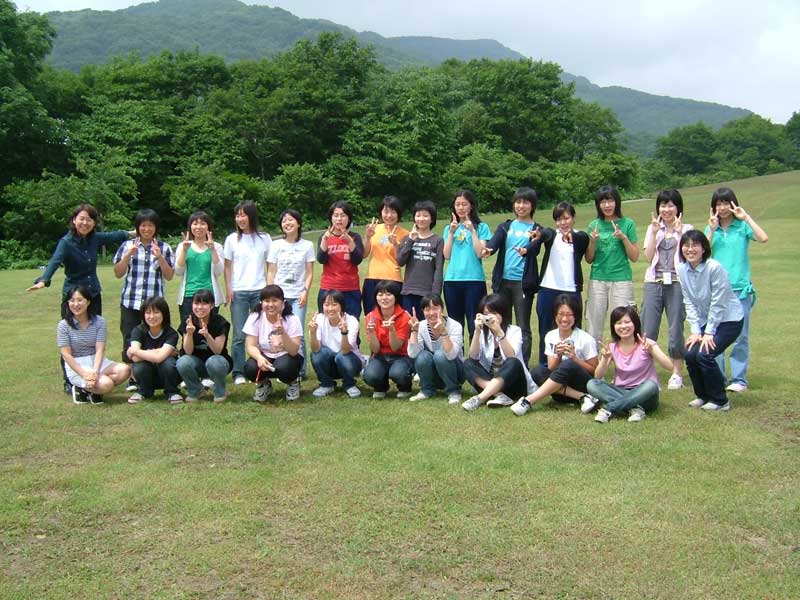 And here are the students with their Japanese English teachers from Sakata Nishi High School. A very "genki" group.